I'm getting ready to order my studio equipment. I had no time this week so tomorrow I'll order everything I need to open up my own studio.
One of my teachers told me about a website where you can buy stuff cheaper. I'm planing on buying a AlienBee Package that can get me started. Hopefully I won't have to buy more things any time soon and I can make some money of this equipment.
This are some of the things that i'll buy:
4 Flash units - B800 - The B800
will perform:
The AlienBees B800 is a powerful, self-contained studio flash unit, producing 320 true wattseconds and 800 effective wattseconds of power, with 14,000 lumenseconds of output. The power is independently adjustable over a stepless 5 f-stop range from Full down to 1/32nd of the total power, in whole f-stop increments, and everywhere in between. This flashpower is independently adjusted on the back control panel, with a slide fader that shows marked f-stop increments. Utilizing advanced durability flash capacitors, coupled with axial-flow thermodynamics, the B800 minimizes heat build-up, has increased overall durability, and shorter flash durations. (http://www.alienbees.com/b800.html#)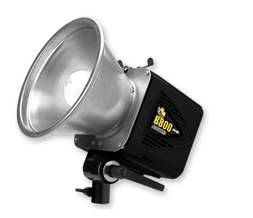 A Boom Arm Attachment :
The LB11 Boom Arm is a support accessory for your flash units, attached to your heavy-duty light stand to hold an additional flash unit. With a flash unit mounted on the boom arm, the unit may be adjusted to provide light from various heights and angles. The Boom Arm is a three-part attachment, having an arm, a mounting bracket for the light stand and an 11-pound counterweight. The adjustable arm extends from 45 to 83 inches, allowing you to adjust the setup, accommodating high mounting on larger sets, as well as constricted mounting in smaller spaces. With this arm, your light direction can be angled in countless ways, without the restrictions of vertical mounting. The 11-pound counterweight (included with the LB11) provides a flexible counterbalance, offsetting the weight of attaching a flash unit, supporting a wide range of positions. The solid arm and counterweight are designed to hold any Paul C. Buff, Inc.™ flash units with any of our accessories, including the softboxes and octaboxes. Designed for comfort and simple use, both the arm and mounting bracket have large grips and knobs for easy adjustment to the desired position. (http://www.alienbees.com/lb11.html)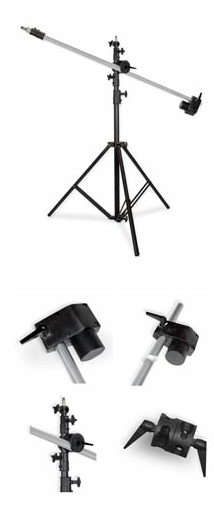 A Standard 15-foot Sync Cord:
(http://www.alienbees.com/cords.html)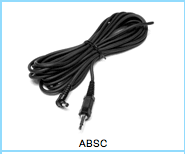 A Foldable Strip box - (10" x 36") with speedring attached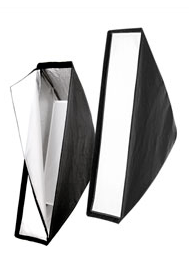 Set of 4 Honeycomb Grids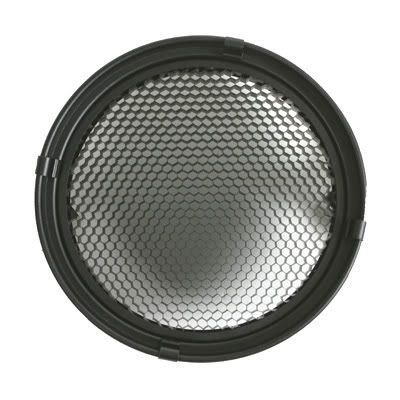 A Four-Channel Wired Remote Control:
The Four-Channel Wired Remote provides convenient, hand-held operation of up to four flash units. With individual, continuously variable slider control of flashpower over a 5 f-stop range (from Full down to 1/32 power), and common selection of Modeling Lamp mode to Full, Off, or Tracking, the LG4X remote control can easily operate up to four lights at distances of 100 feet or more without mis-fires. Running on standard 1.5 volt AA batteries, the unit connects to your lights using four color coded telephone cords, with a common sync connection to all lights. You can simply manipulate all of the lights in your studio from one location, without having to run back and forth from each light as you setup your scene. The LG4X Remote is a convenient 2.75" x 5.25" x 1" size, and arrives with four 25 foot color-coded telephone cords, two AA batteries, one ABSC 15-foot sync cord (1/8-inch mono plug to PC-connection), and blank "dummy" plugs for disengaging the flash units' slave trippers when necessary. While the LG4X ships with 25-foot cords, you may use off-the-shelf modular telephone cables up to 100 feet in length, if needed. Simply ensure that the cables used have four internal wires, as cables with only two wires will not work. (http://www.alienbees.com/wired.html)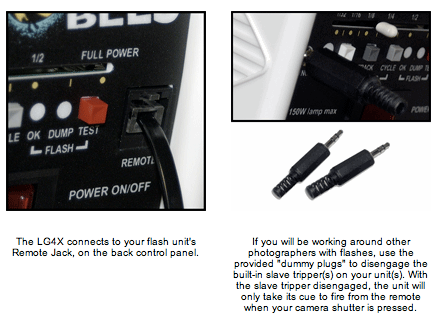 1 Backlight stand:
The LS1100 Light Stand is the perfect stand for back/hair lights, and is ideal for lighting a backdrop as well. You can hide a flash unit on the backlight stand directly behind your subject to light your backdrop, or cast a rim light on your subject. The 3-section light stand has a 40-inch maximum height, with a 19-inch maximum footprint, collapsing to 16.75 inches for travel.
The stand weighs a total of 2 pounds, capable of holding up to 6 pounds, and is therefore only suitable for units with lightweight accessories such as grids, gels, the background reflector, and umbrellas.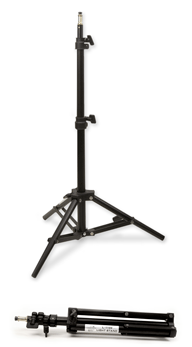 1 10-foot General Purpose Stand:
The LS3050 is an excellent general use 10-foot, 4-section light stand, with a 39-inch maximum footprint. This stand will hold any AlienBees™ unit with lighter-weight accessories such as umbrellas, the mainframe, and the brolly box (this stand is not recommended for boom arm or softbox/octabox use). The stand weighs a total of 4 pounds, and will hold up to 10 pounds, collapsing to 32.5 inches for travel. (http://www.alienbees.com/ls3050.html)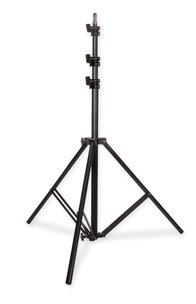 2 13-foot Heavy Duty Light Stand:
The LS3900 is a 13-foot maximum height, 4-section light stand, with a 43-inch maximum footprint. This heavy duty stand is suitable to hold all AlienBees™ lights, including heavy accessories such as the Boom Arm attachment and softboxes/octaboxes. The stand weighs a total of 6 pounds, and will hold 25+ pounds, collapsing to 42.5 inches for travel.
The LS3900 Light Stand is crafted with anodized aluminum tubing for maximum support, with oversized easy-grip knobs for adjustment. The wide base diameter offers complete stability with double-bar brace reinforcers for strength. Flash Units are mounted with the standard 5/8-inch brass mount, with 1/4-20 studs tightly anchored for a solid, secure holding. (http://www.alienbees.com/ls3900.html)
1 Giant Softbox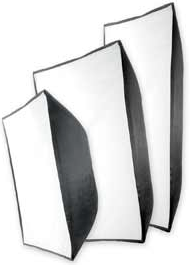 1 Silver White Reversible Umbrellas 32inch & 48inch shoot Thru Umbrella:
Umbrellas provide a wide angle of light spread and total light coverage, particularly when used in bounce light situations. Our Silver and White Reversible Umbrella offers two different qualities of bounced light with its reversible sides: a high contrast silver bounce and a soft white bounce. The silver side provides a high output bounce that increases contrast, while the soft white side provides a softer source that brightens the total scene. (http://www.alienbees.com/usw.html)