My friend Luigi a.k.a. City Fidelia is working on his album. Called "2 in 1" & he asked me to make think of something for the cover of the album. I was thinking to do a photoshoot with him outside with a view of the city (City Fidelia, used to be called City Boy) so that would work really good, or i could work with what i already have o him, which is not that much.
I'll probably end up doing another photoshoot.
I was thinking of something at night with a nice view of Ottawa. With the lights of the cars and the streets in the back.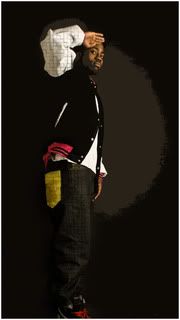 Check him out on his MySpace page: http://www.myspace.com/cityf613
The page is made by me.
I could do something similar to this but putting my own spin on it, my own touch.